UNITED STATES WITHDRAWAL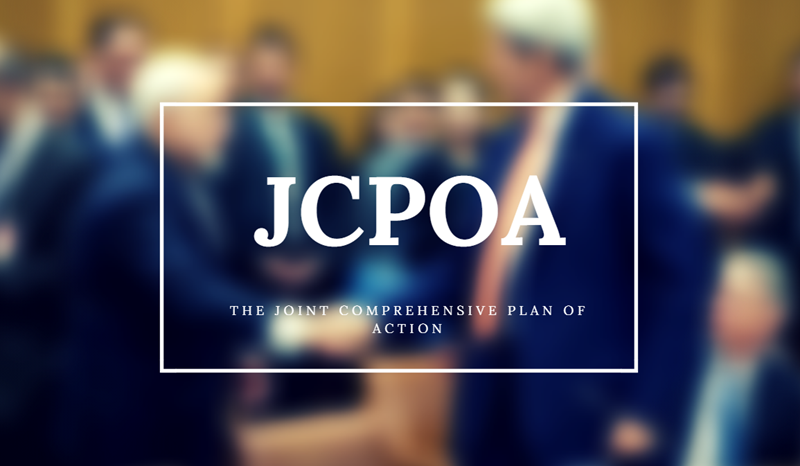 WHAT IS JCPOA?
Iran and a six-nation negotiating group reached a landmark agreement known as the Joint Comprehensive Plan of Action in July 2015. JCPOA is commonly known as the Iran nuclear deal or Iran deal.
WHICH COUNTRIES ARE INVOLVED?
The six major powers involved in the nuclear talks with Iran were in a group known
as the P5+1 and the European Union. The UN security council's five permanent members: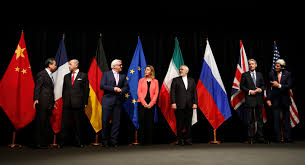 China
France
Russia
United Kingdom
United States, and
Germany
The nuclear deal is also enshrined in a UN security council resolution that incorporated it into international law. The 15 members of the council at the time
unanimously endorsed the agreement.
US WITHDRAWAL FROM THE JCPOA
On May 8, 2018, the United States unilaterally withdrew from the Joint Comprehensive Plan of Action. Donald Trump called the agreement "a horrible one-sided deal that should have never, ever been made"  He said Iran violated the nuclear deal because it wasn't making the following agreed-upon changes:
More diligent inspections.
Make sunset clauses permanent. The deal allows Iran to produce nuclear fuel after 2030.
Include Iran's ballistic missile program.
Remove any presence or influence in Lebanon.
Stop funding the Iranian Revolutionary Guard Corps, Hezbollah, and other terrorist groups. In 2016, Iran expanded its influence in Iraq and Syria. It increased cyber attacks in the West and Saudi Arabia
CONSEQUENCES OF US WITHDRAWAL
The withdrawal caused concerns in Iran due to its impact on the economy. The 20 Iranian currency dropped significantly right after Trump announced the US withdrawal. For Iranian companies, it will increase their operating costs, particularly those that rely on foreign markets for either their inputs or exports.
RESPONSE OF IRAN
One year after the United States withdrew from the JCPOA and reimposed several unilateral sanctions on Iran, Iran took certain countermeasures.
Iran halted sales of excess enriched uranium and heavy water to other countries. 
Iran would resume enrichment of uranium beyond 3.67 per cent if other parties could not fulfil their duties to let Iran benefit from the economic advantages of JCPOA.
Let me conclude by highlighting the objective of JCPOA. So, basically, The Joint Comprehensive Plan of Action (JCPOA) is intended to stop Iran from acquiring nuclear weapons. If fully implemented, the physical constraints and verification provisions of this comprehensive nuclear agreement will effectively prevent Iran from producing fissile material for nuclear weapons at its declared nuclear facilities for at least 10 to 15 years.