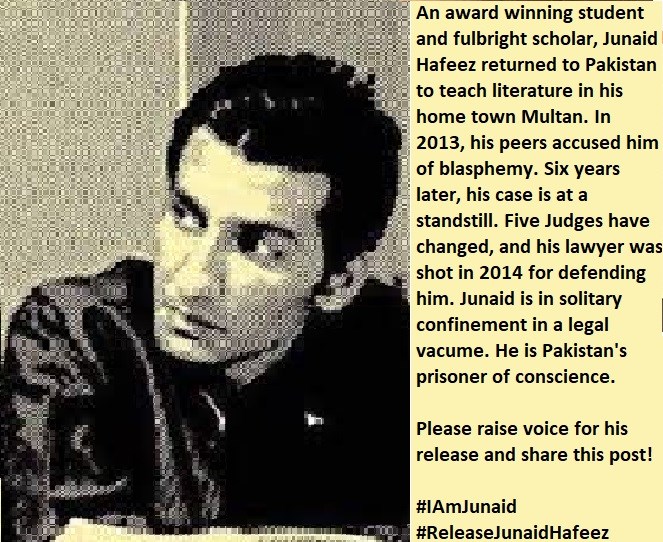 Used for suppressing minorities:-
Zia ul Haq and his supporters made these laws to differentiate Islam from other religions and to provide a legal procedure to address Islamic issues but the outcome of these laws was totally opposite and highly problematic. They are used against religious minorities in most of the cases and in some cases, these laws are used against Muslims who have a different sect. One can conclude that these laws were made to protect a single sect which is in majority in a multi-religious society. Zia himself was a Deobandi and these laws clearly reflect the prejudice towards Deobandi. Soon after the enactment of these laws, there was a sudden rise in the blasphemy cases and many innocent people have been falsely accused under these laws.
According to a report, from 1953 to July 2012, there were 434 convictions under blasphemy laws and there were 258 Muslims, 114 Christians, 57 Ahmadis and 4 Hindus. The convictions are increasing day by day. The latest research by the Center for Social Justice shows the following statistics:
Asiya Bibi case is also a big example of misuse of blasphemy laws in Pakistan where Pakistani Christian woman, Aasia, who was convicted of blasphemy by a Pakistani court, receiving a sentence of death by hanging. In Ayub Masih v The State, the SC observed that the complainant wanted to seize the land of Ayub Masih and his father, after involving them in a false blasphemy case. In short, these laws promote nothing but hatred against other religions and it led to an increase in communal and sectarian violence in the society.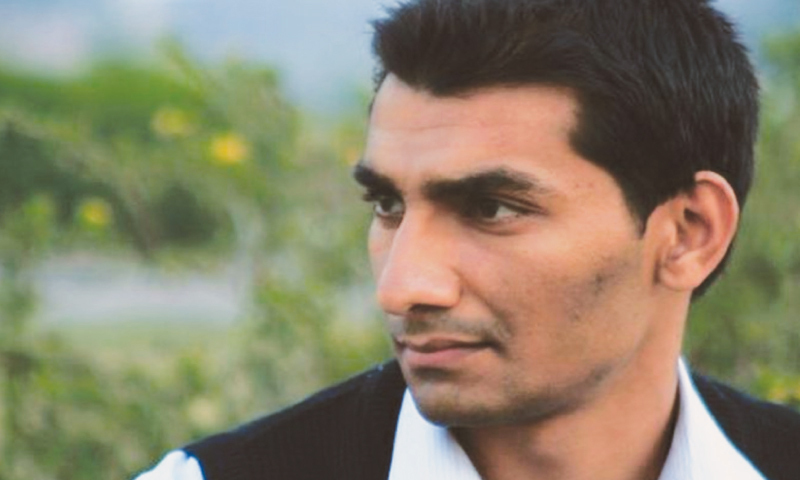 A recent case, Junaid Hafeez is a Pakistani university lecturer and graduate student who was convicted of blasphemy under Pakistan's broad blasphemy laws and sentenced to death. Arrested in 2013, Hafeez was accused of making derogatory comments about the Prophet Mohammed(SAWW) on social media. Held in solitary confinement since 2014, his trial was repeatedly delayed, and Hafeez's first lawyer, Rashid Rehman, was murdered after agreeing to represent Hafeez. In December 2019, Hafeez was convicted and sentenced to death by a Pakistani court. His detention and arrest have been condemned by human rights groups.
Extrajudicial killings:-
The supporter of 295-C said that death penalty discourages people to take the law into their hands. During the British Raj, only two people accused of blasphemy were extrajudicially murdered. After the creation of Pakistan and enactment of these additional blasphemy laws, the number of extrajudicial killings has now gone up to 59 people, including judges, governor, clerics women, children and men. Despite having so many different blasphemy laws in the country, state is unable to ensure that people resort to legal means instead of taking the law into their own hands and commit crime of killing an alleged blasphemer extra-judicially.
The ATC decision in the case of Salman Taseer's murder can be a good source of guidance. 
Does it state that a person who is leading a sinful life be termed an apostate?  Secondly, if he is deemed an apostate, then who will execute him? Individuals cannot be allowed to execute such persons because it will lead to lawlessness in society. The entire intention and purpose of having a law for dealing with an offence by using legal means seem to have lost its credibility in Pakistan. Furthermore, extrajudicial murders and rise in blasphemy offences prove that this law has been grossly misused and this practice needs to stop.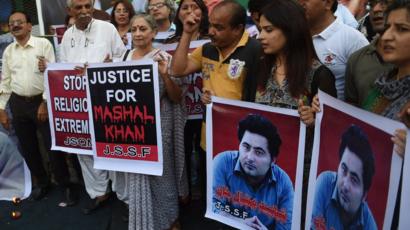 In 2017, A 23-year-old student, MASHAL KHAN, of Abdul Wali Khan University, Mardan, was killed as he was blamed for publishing blasphemous content online.
Discrimination on the basis of religion:-
Article 25 of the Constitution of Pakistan states that all are equal before the law but on the other hand section 295-C discriminate people on the basis of their religion. This section does not protect anti-religion speech but it protects only anti-Islam speech. It can be implied that this law has given right to every Muslim to insult or abuse any other religion but when any minority say something back to the Islam it considers as blasphemy. Section 295-C is also in violation with Article 14 of the constitution which talks about the dignity of man. Speaking against some religious minority's belief necessarily humiliates that minority and also it violated human dignity.
It is concluded that Section 295-C resulted in the unjust persecution, imprisonment and even the death of innocent people. There are several flaws in blasphemy laws of Pakistan and these laws are frequently misused in the criminal justice system. It is also worth mentioning that even Islamic principles do not allow for such discriminatory and unjust laws. Therefore it can be suggested that the punishment should be reduced and the text of the laws should be reviewed so there is no room left for any kind of misinterpretation. Faiz once said;
مِٹ‌ جائے گی مخلوق تو انصاف کرو گے
منصف ہو تو اب حشر اُٹھا کیوں‌ نہیں‌ دیتے