Author: Luis Montez
The world of music and arts lost another great, as Eddie Money left us last week.The family of Eddie Money confirmed his passing, in this past Friday earlier in the morning in a statement to Variety.
The family's provided statement reads "The Money Family regrets to announce that Eddie passed away peacefully early this morning. It is with heavy hearts that we say goodbye to our loving husband and father. We cannot imagine our world without him. We are grateful that he will live on forever through his music."
This past August Eddie Money revealed that he was in stage 4 esophageal cancer. The diagnosis came as a huge shock to all the fans and to family members.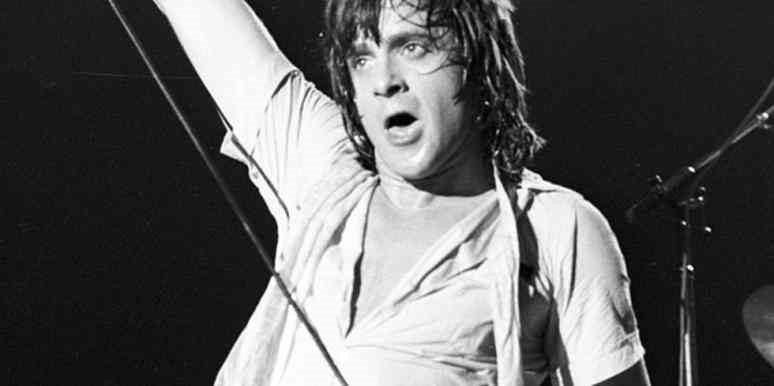 It came up during the filming of the second season of the AXS-TV, a reality show that revolves around his family, and it's called Real Money. His wife Laurie shared it with the public that it had also spread to his stomach and his liver making almost impossible to tackle due to the spread of the decease.
Eddie Money was mostly recognized for his hits that were most popular during the '70s and '80s, they were a essential part to a party back in those times, such hits as "Two Tickets to Paradise," "Shakin'," "Baby Hold On" and "Take Me Home Tonight."
In the reality show Real Money there was one episode where he spoke about the diagnosis. Eddie Money admitted that the diagnosis hit him hard, but despite the dark future ahead he still carried an optimistic perspective as cited by the deceased.
"Am I going to live a long time? Who knows? It's in God's hands. But you know what? I'll take every day I can get. Every day above ground is a good day."
The founder of AXS TV Mark Cuban, also spoke out: "We are deeply saddened that we have lost the incomparable Eddie Money. Eddie was a true American original and a rock legend through and through. His enduring hits have been the soundtrack for generations of fans, and his one-of-a-kind sense of humor endeared him instantly to everyone he met."
Cuban said he had "enjoyed working with him and his entire talented family on his reality show 'Real Money', and we extend our deepest condolences to his wife, Laurie; their children Zach, Jesse, Joe, Dez and Julian; and his many friends during this difficult time."
"He will be missed immensely by all of those who knew and loved him. But, if we know Eddie, he's rocking right now in heaven, doing what he always loved", he added.
Money's surname does not come from him being a millionaire, but as a word play with his surname Mahoney. Eddie trained to become a police officer during the 60s, following the footsteps of his father, but he would end up surrendering to his interest in music.
Just last year, Ace Frehley that was member of the renowned rock band Kiss covered Eddie Money '80s hit "I Wanna Go Back". He told, that since forever he has been an Eddie Money fan since "Two Tickets to Paradise."
When Eddie Money first came out and started doing music, Ace Frehley went down to Manhattan to club he used to hang out at and without knowing bumped right into an Eddie Money concert.
His first album had just come out and he was playing at little clubs, and Ace loved him. He thought he was great. He liked the style and the way he looked, and Ace Frehley was with a girl that said as cited "Hey, he's cute." And just like in college football betting, he decided to take a gamble at the young fella.
Jimmy Lyons was his lead guitar player, and he was a great guitar player, and the song structures were very good. Ace picked up the album, and immediately fell in love with it and played it a lot, since then Ace Frehley has been a fan of Eddie Money's ever since his first record, and then he made a comeback with that album that had "I Wanna Go Back."
Eddie Money was also a close family friend with the late Ronnie James Dio and had appeared at multiple Ride for Ronnie concerts in recent years.
He was loved by many and had amazing stories and adventures, leaving a legacy to rock music. May Eddie rest in peace.